Your Kidney Health Is Our Mission
Diabetes and High blood pressure are the two leading cause of kidney failure. 37 million people have kidney disease, that's 15% of the U.S. population, 1 i n 7 adults.
My name is Tifiro Cook. As a two time kidney transplant survivor I've developed a passion for helping patients with stage 3-5 kidney disease not only survive but thrive. My goal is to walk with you on your journey and give you the tools you need to regain control of your health and well being.
As an 18 year – old freshman college football player Tifiro was living his dream when in a split second his life changed forever. A fitness enthusiast, when Tifiro experienced heart-pounding pain during a practice session, he knew something was terribly wrong. Two days later and 22 pounds heavier, Tifiro was diagnosed with Glomerulonephritis, a kidney disease.
Returning to his hometown of Columbus, Ohio—far from the sunny football practice fields he so enjoyed in California— Tifiro underwent treatment and a kidney transplant. Four years later, his body rejected his sister's donated kidney and Tifiro entered the world of peritoneal dialysis. Not letting his condition weather his spirits, he continued to perform self-administered peritoneal dialysis 5 times per day for 6 1/2 years, and hemodialysis 3 times per week for 5 years. For some, this grueling schedule would thwart any sense of normalcy, but not for Tifiro.
An avid bodybuilder and personal trainer, Tifiro balanced the need to keep his body healthy through good nutrition and dialysis, with his desire to keep his mind healthy as well through his commitment to fitness and training his clients. Starting his days at 4:am, Tifiro spent 12 hours in the gym each day, returning home every 4 hours to perform the peritoneal dialysis exchange he needed to survive.
Still living with his "glass half full," Tifiro was approached by a good friend adamant to donate her kidney for a second transplant. Discovering she was not a match, Jacqueline researched and discover a groundbreaking paired donation program at Johns Hopkins University Hospital. Linking incompatible donor/ recipient pairs with an alternate compatible pair, this program played a pivotal role in creating the life Tifiro leads today. Undergoing a successful second transplant in 2007— after 60+ days in the hospital undergoing plasmapheresis to drastically reduce the levels of antibodies in his system—Tifiro emerged stronger than ever.
An inspiration to all who know him, he has shared his optimism and motivation with people around the nation. Featured in a National Geographic documentary Inside Emergency Transplant. Tifiro's message has reached many, and he continues to shares moments, his journey, and living his best life.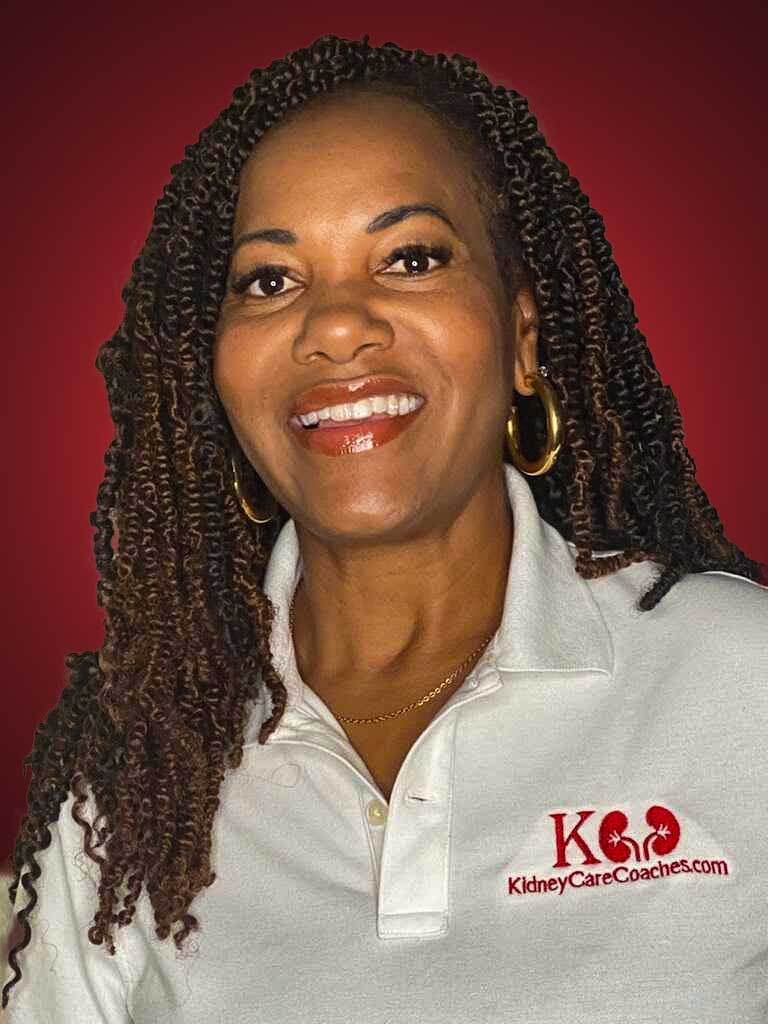 Camille Cook
APRN, FNP-C, RN, MSN, BSN, ADN
Family Nurse Practitioner
Kidney Care Coaches are professional, open, and passionate about 'Coaching You Today for Better Outcomes Tomorrow.'